Dimesions Chart :
Capacity in Ltrs:
25
A
310
B
300
Dimensions in mm:
C
600
D
385
E
355
F
75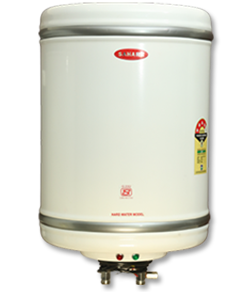 Features :
Inner tank the Heart of the water heater is made up of 304-grade Stainless steel sheet / 99% pure copper sheet with single seam welded/blazed joint (capsule type) ensures longer life.
Heavy duty. Copper Pipe Assembly brazed with high-quality silver brazing material for longer life and trouble-free performance.
Long length, heavy-duty Copper tube Heating Elements / Glass Lined Heating Element.